Outside Vineviers
There are a number of places to sit and relax near the house and enjoy the peace of the French countryside.
Vineviers is set in a little over 2 acres of ground and is a home for some varied and interesting characters.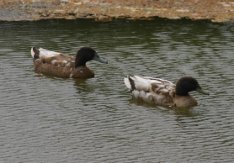 The two wild ducks have now been here for over 5 years and enjoy their daily snacks near the terrace in the morning and evening. They have a strained friendship with the family of Moorhens on the lake, but always put a smile on your face when coming in to land on the water. The fish in the lake often have a little nip at the duck's feet, perhaps as a bit of revenge on behalf of the Moorhens!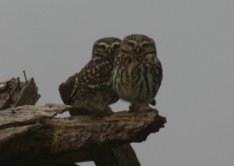 The family of Little Owls are a rare and beautiful sight, nesting at the end of the barn. Charming to see in the evening and often curious enough to sit only yards from the house to see what's new.
There are also Kestrels and House Martins near the house, a barn owl and plenty of birds of prey in the surrounding fields. You might even catch a glimpse of a wild deer in the adjacent fields … sometimes the whole family!